©2017 EXALTED MARKETING,LLC, All Rights Reserved. 11:11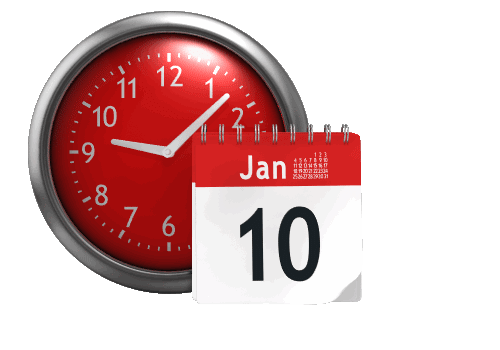 But the

BIGGER QUESTION

IS ...​​​
WHAT WILL IT COST YOU

--

TO STAY ​STUCK...
During

The Most Critical Time

in your business --

(your first 2 years in business)?



The time when you

could be

...
​​​•

​​CONFIDENTLY

getting the word out about what you do.
​​•​

CONSISTENTLY

pulling leads, prospects and referrals -- into your pipeline.
•​

CONVERTING

prospects into premium paying clients -- who invest "HIGHLY" in ​themselves through YOU.
•​

CHANGING LIVES

-- through the uniquely appointed, transformational work you provide.


What will it COST you to

sit there

-- day after day, month after month, or even year after year ...
​​​​​​​​• NOT KNOWING WHERE TO START when it comes to marketing your unique calling?
​​​​​​​​• Frustrated, confused and overwhelmed with TOO MANY MARKETING OPTIONS?
​​​​​​​​• Trying to figure out the "BEST" strategy for marketing your "heart-centered" start-up?​
• STRUGGLING in "entrepreneurial poverty​" -- ​​​​​​​​earning less than 6-figures a year?​
​​​​​​​​• Falling short of the "minimum wage benchmark for success" -- as set by your "successful" industry peers?
​• FAILING to get your business off-the ground and THRIVING​?
• ​Never making enough money to achieve financial freedom​ and your family's financial security?​​​​​​​​
• Never growing a real business that gives you real time freedom and supports the life your dreams.

​​​​​​​​​​​​​​

​
​​​​​​​​​​​​

​

If you are a start-up or emerging coach, healer, holistic practitioner or other heart-centered entrepreneur and you WANT TO AVOID wasting time, money, and valuable business development hours

figuring out THE ​BEST STRATEGY for marketing your "unique calling" -- ​through "trial & error"

​

-- ​

You're in the RIGHT Place!

​But, before we move any further, you may be asking yourself ... "who is this Barbara Bamba woman and why should I listen to her?" ​So, allow me to introduce myself.

​​
​

​​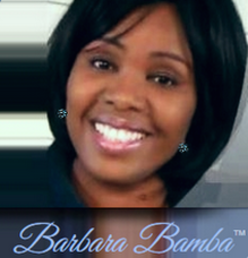 ​​​​I'm Coach Barbara Bamba, founder and former owner of the Philadelphia Speaker's Bureau, creator of the
​Speak-to-Get Clients Training & Coaching Academy & Mastermind and Amazon International Bestselling Co-Author
​of ​The Voyage to Your Vision.

​​And, after leaving the, traditional, workforce to raise my children and start a "successful" coaching business from home,
I spent more than 57,000 business development hours, figuring out "best practices" for marketing -- through trial & error.
​
​​Instead of achieving the time freedom, financial freedom and work-life balance I sought, when I "initially" left the workforce,

I found myself, STUCK BEHIND MY COMPUTER -- FRUSTRATED, CONFUSED, OVERWHELMED and ​"OVER-CONSUMING" information products, STRUGGLING in "entrepreneurial poverty", and FAILING to get my new coaching business off-the-ground.
​​
As I wasted, unrecoverable amounts of precious time and valuable business development hours, being in "learning mode" versus "earning mode"

-- I was forced to move "back home" at the age of 45, WITHOUT all of my children in tow -- following a failed marriage, divorce and foreclosure, which left me broke, broken and homeless -- due in part to my refusal, to give up my "BIG DREAM" of becoming a successful entrepreneur

(and as my "nay-sayers" would often advise)

--
​

"G​et a REAL Job!"
​​​It was in that defining moment that I started

investigating the marketing practices of the Top 5%

successful, online women coaches who had THRIVED during their start-up years -- heart-centered and mission-driven women who were making a BIG difference in the world with their work -- women who had earned 6 -7 figures PLUS during their start-up years, while working from home -- ​

some with kids in tow

-- and that's when I discovered ...
​​


​​

​​
​​But, before I reveal

The BEST Strategy for Marketing a Heart-Centered Start-Up

and "WHY" it is PROVEN to be the #1 BEST Strategy ...

​There were 2 MORE important things,

I discovered during my investigation, that I'd like to share with you as well, so that you don't have to go through the school of hard knocks marketing I went through.

During my research, I discovered that there were

"3-things"

ALL of the Top 5%, highly successful, women coaches had

made a priority during their start-up years

. In addition, I discovered

"the 7-things"

THEY ALL KNEW BEFORE LAUNCHING their businesses, that gave them an unfair advantage, over the 95% majority of coaches and other heart-centered entrepreneurs who were getting STUCK, STRUGGLING and FAILING -- during their start-up years.

​​FINALLY ... I HAD CRACKED THE CODE!
​I had discovered the "SECRET" to getting my new coaching business ​off-the-ground and THRIVING -- ​
​and I am fiercely committed to sharing ​this highly guarded secret with you,
​so that YOU can, at least, have the option to do the same.



​​







​






The "ONLY OPTION" for Heart-Centered Entrepreneurs Who Want to
​ ​​AVOID Wasting Precious Time & ​Valuable Business Development ​Hours​​ ​-- ​
​On Costly ​"Trial & Error" ​Marketing Practices -- During Their Start-Up Years​.
​
During Your 1-Hour Clarity Session You Will ...
Discover the 3-Priorities of entrepreneurs who THRIVE during their start-up years and know EXACTLY what to spend your time, energy, and money on -- to AVOID WASTING IT -- when you're just starting out.
Discover the 7 MUST KNOWS about marketing THE MAJORITY of heart-centered entrepreneurs DON'T KNOW

BEFORE LAUNCHING

that keep them STUCK, STRUGGLING & FAILING -- to get clients.
Discover the BEST Strategy for Marketing a "Heart- Centered" Start-Up and leave the session knowing 5 THINGS YOU'LL NEED TO DO to get your business off-the-ground & THRIVING using this strategy!

​​​​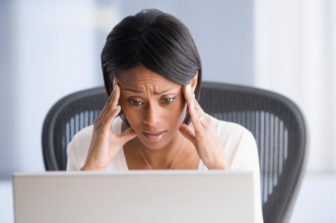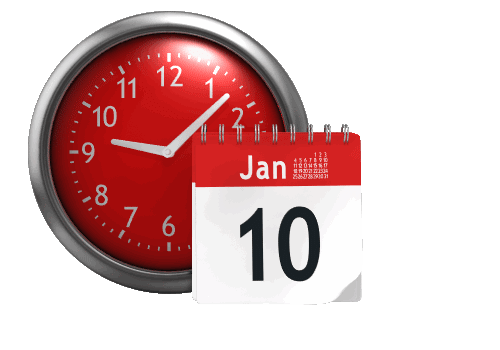 ​​
​Exactly, How Much of Your
​​Precious ​Time ​​& Valuable ​Business ​
​Development ​Hours ​Will YOU
Waste
-- Being
​STUCK BEHIND YOUR COMPUTER

with Bright Shiny Object Syndrome, ​"Figuring Out BEST Practices for ​Marketing" ​Your Start-Up ​-- ​​

Through Trial & Error?

​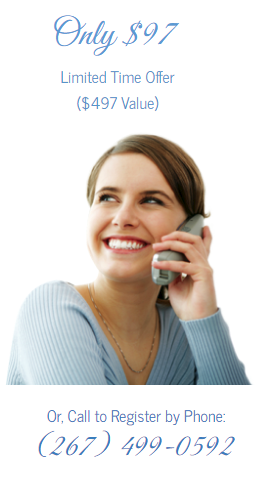 DISCLAIMER

I​​ don't believe in overnight success. What I do believe in is commitment, smart work and dedication. My coaching programs are intended to help you save time, energy and money on "trial & error" marketing practices during your start-up years in an effort to help you get your business off-the-ground and THRIVING using a proven marketing strategy. My programs require work and discipline just like any worthwhile professional development endeavor, or business transformation. Please do not invest in my program if you believe in the "money for nothing" myth or "get rich quick schemes." I am only interested in working with serious heart-centered entrepreneurs who are dedicated to professional results and outcomes. As stipulated by law, I can not and do not make any guarantees about your ability to get results with my ideas, information, tools or strategies. Nothing in this clarity session, my websites, my coaching programs, content or curriculum is a promise or guarantee of your results. Bottom line, results depend solely on your efforts and taking consistent action toward making it happen. 

Success is inevitable if you're willing to work on YOU and your business and never give up. Can't wait to meet you! Let's do this!
​​​​